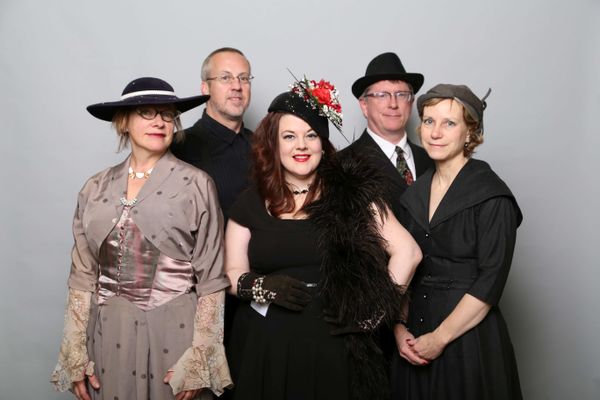 Chanel le Meaux
vocals
 
Linda Mueller
lead accordion
 
Pamela Scesniak
rhythm accordion
 
Mike Chaltry
sousaphone
 
Michael Eells
percussion, vocals
The four-time WAMI (Wisconsin Area Music Industry) award-winning SQUEEZETTES (Best Polka Artist-2017, 2015, 2013, 2012) are noted as one the state's most unique attractions. Their repertoire includes traditional polkas and waltzes, blended with pop hits from the 1950's through the 80's, along with tunes you never thought you'd hear played on accordion.

Where else but Milwaukee would you find such a high-energy band fronted by ex-burlesque chanteuse-turned-old-school torch singer, Chanel le Meaux; with colorful little ladies, Pamela (Big Surprise) Scesniak and Linda (Tiny Bubbles) Mueller squeezing big beautiful Baldoni accordions; Mike Chaltry on "free-range" tuba; Mike (Animal) Eells on vocals and pickle bucket?  If you're looking for a good time, call the Squeezettes!
"The Squeezettes are a band that takes chances
and breaks a few rules. They are indeed the
music makers and the dreamers of dreams."
-Mike Lowe, Fox 6 news interview
"One part raucous-punk polka courtesy of
The Squeezettes."
The spirit of polka still breathes.... in Milwaukee!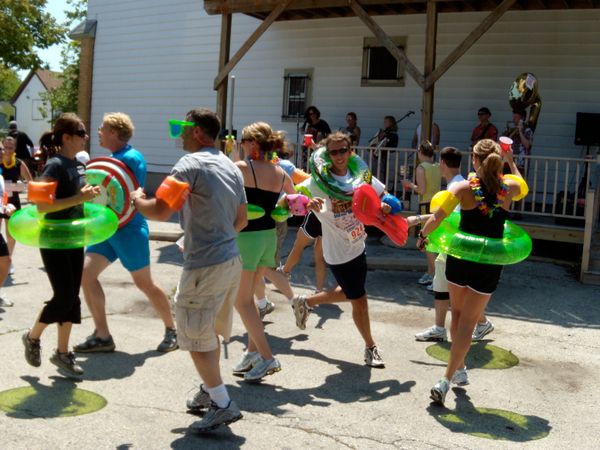 A few places we have played
Old German Beer Hall
Bavarian Bierhaus
Best Place at the Historic Pabst Brewery
der Rathskeller, UW-Madison Union

Turner Hall
Pabst Theatre
MOWA-Museum of Wisconsin Art
John Michael Kohler Arts Center
Cedarburg Cultural Center

Bastille Days
Italian Community Center, Courtyard Series
Monroe Cheese Days
Port Washington Fish Day
Polish Center, Franklin, WI
German Fest
Chill on the Hill

Springville, NY Oktoberfest
Sportsmen's Tavern, Buffalo, NY
Pierogi Fest, Whiting, IN
Shank Hall with Those Darn Accordions & The Polkaholics

Church festivals, birthdays, weddings, farmer's markets....
the list goes on and on